Spring Newsletter Published
04/11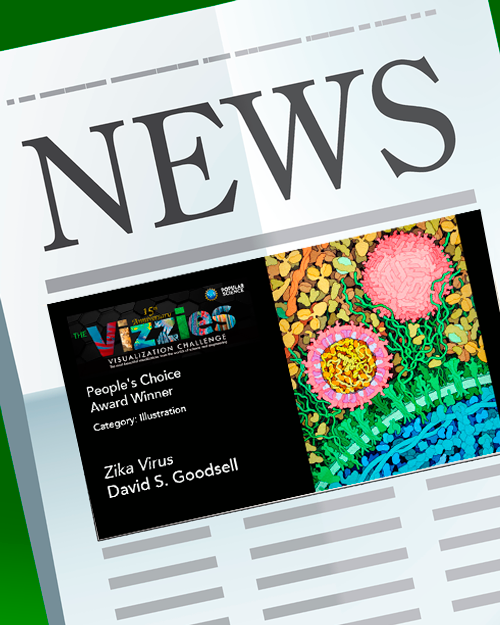 Sign up to receive electronic updates each quarter.
The Spring 2017 issue of the RCSB PDB Newsletter is now online.
Topics include the report of the Global Life Sciences Data Resources (GLSDR) Working Group, plans for updating all PDBx/mmCIF model files to the V5 version of the PDBx/mmCIF dictionary, and open Postdoctoral Fellow positions at RCSB PDB at UCSD. Recent PDB-101 highlights are presented, including a 2017 NSF/Popular Science Vizzie Award, 2016 FASEB BioArt Award, and recognition by Genetic Engineering & Biotechnology News as "Best of the Web."
In the Education Corner, Merry Wang (Autodesk Research) describes Learning in Virtual Reality: Revolutionizing education with Autodesk's Molecule Viewer.