Explore Genome-Protein Relationships
12/09
Genome View provides a graphical summary of the correspondences between PDB entity sequences and reference genomes.
From an entry's Structure Summary page, use the Genome tab to access
Chromosome region where the PDB entity is located
DNA frame that codifies the PDB entity
Genome positions that encode each single residue
In addition to entity sequences, Genome View also includes alignments between the genome and the UniProt and NCBI sequences associated with the PDB entity.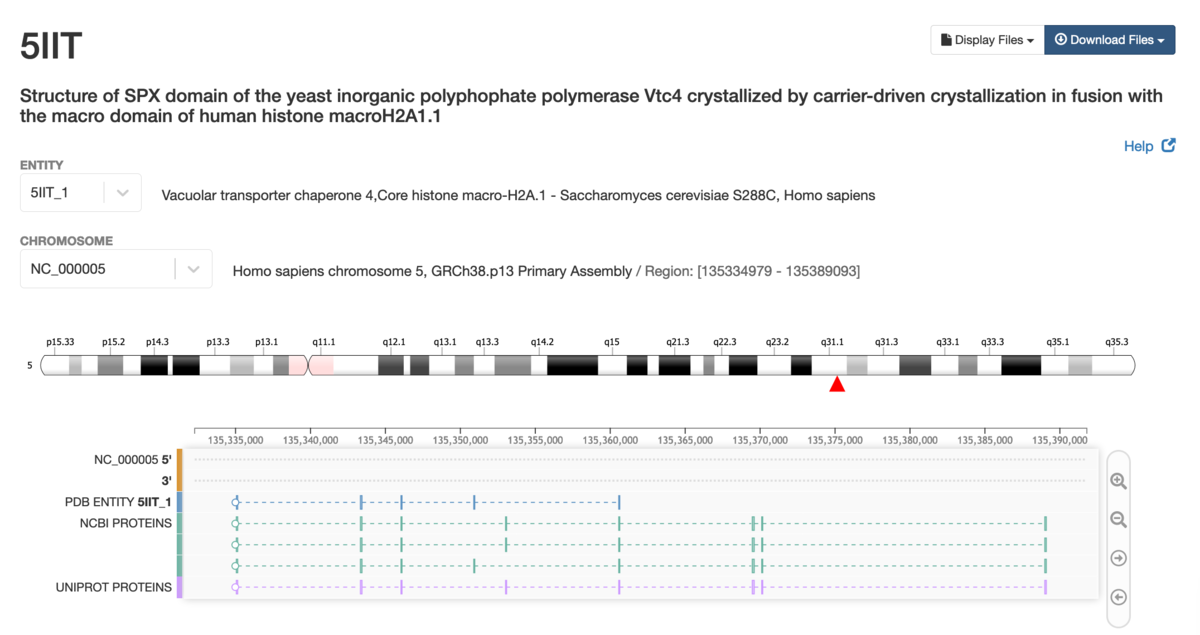 Genome View display for PDB structure 5IIT
Users can toggle between entities and chromosomes. Mouse on the right side to launch buttons for zooming in and out.
Alignment data is collected using the RCSB PDB 1D Coordinate Server API. Visit the related Help Documentation for more information on the Gene View resource.