Poster Prize Awarded at ACA
08/09
At the American Crystallographic Association's Annual Meeting (July 22-26, Denver, CO), the award went to Miguel Torres for Crystallographic Structures of Pavine N-methyltrasferase Complexes Reveal New Insights into Substrate Recognition and Catalytic Mechanism (Miguel Torres, Elesha Hoffarth, Luiz Eugenio, Juila Savtchouk, Xue Chen, Jeremy Morris, Peter Facchini, Kenneth Ng, University of Calgary).
Many thanks to the Poster Chair Illa Guzei (University of Wisconsin-Madison) and judges Marie Fraser (University of Calgary), Alexander Kintzer (University of California San Francisco) Janet Newman (CSIRO), and Jessica Vey (California State University Northridge).
All 2016 awardees will be listed on the RCSB PDB website and will receive an educational book.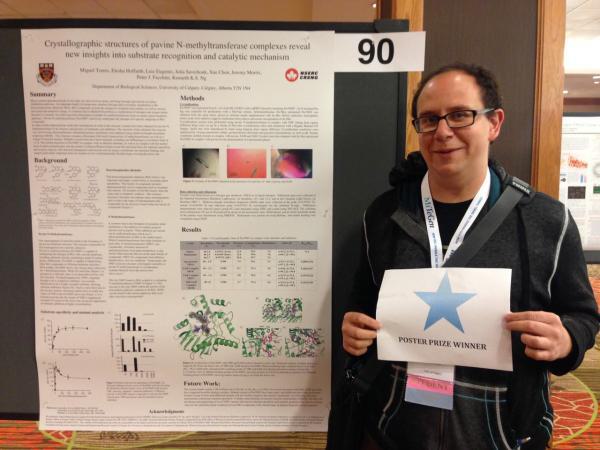 Miguel Torres