Season's Greetings
12/27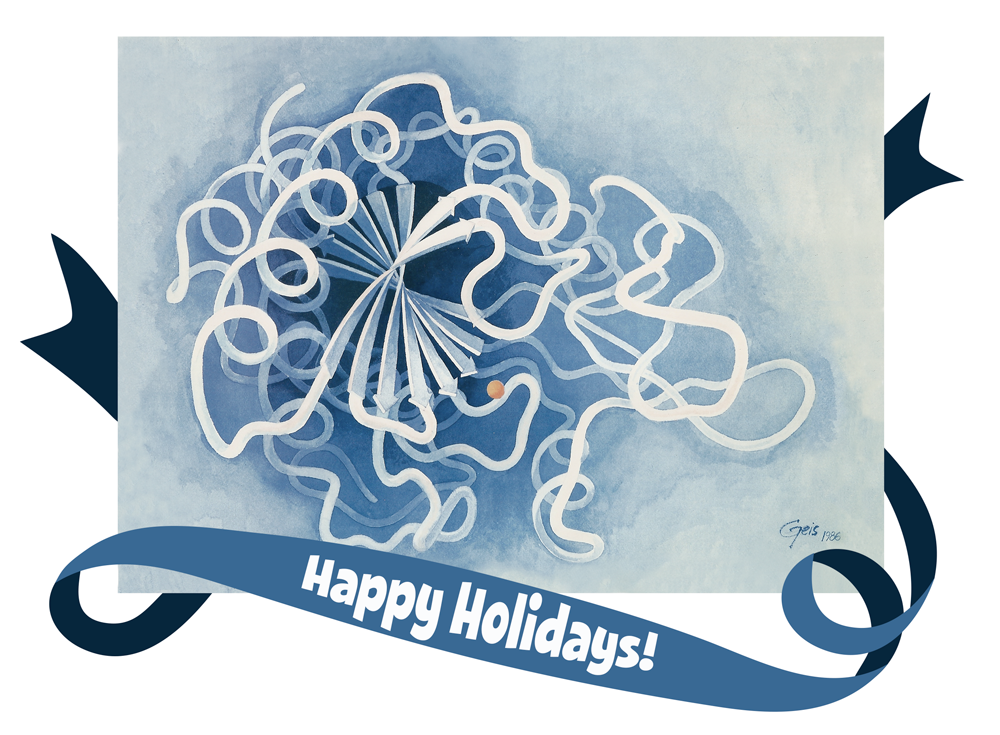 Image of Carboxypeptidase A
used with permission from the Howard Hughes Medical Institute (
www.hhmi.org
). All rights reserved.
RCSB PDB's 2017 calendar highlights the work of Irving Geis (1908-1997), a gifted artist who helped illuminate the field of structural biology with his iconic images of DNA, hemoglobin, and other important macromolecules.
Through a collaboration with the Howard Hughes Medical Institute (HHMI), which owns the Geis Archives, RCSB PDB has established a digital archive of Geis' molecular art. This resource displays many of Geis' illustrations in the context of the corresponding PDB structures and related molecular information. Through this archive, these images are available for download for noncommercial usage.
This calendar was created by Raheel Ahmad (Rutgers), Pamela Amechi (University of Maryland Baltimore Country), and Keyerra Daniels (Winthrop University) as part of a summer internship with RCSB PDB.
Download the calendar as a PDF or access these images and more from PDB-101's Geis Digital Archive.