Winter Newsletter Published
01/16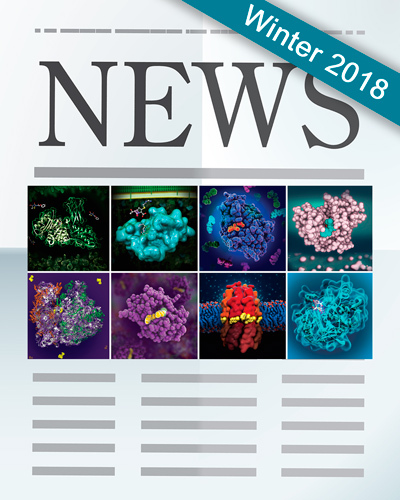 Sign up to receive electronic updates each quarter.
The Winter 2018 issue of the RCSB PDB Newsletter is now online.
This issue reviews 2017 milestones and publications, improved text searching, and implementation of versioning for PDB data files.
In the Education Corner, RCSB PDB summer interns describe their journey to presenting their work at the ABRCMS meeting.