Award-Winning Videos on Antibiotic Resistance
06/12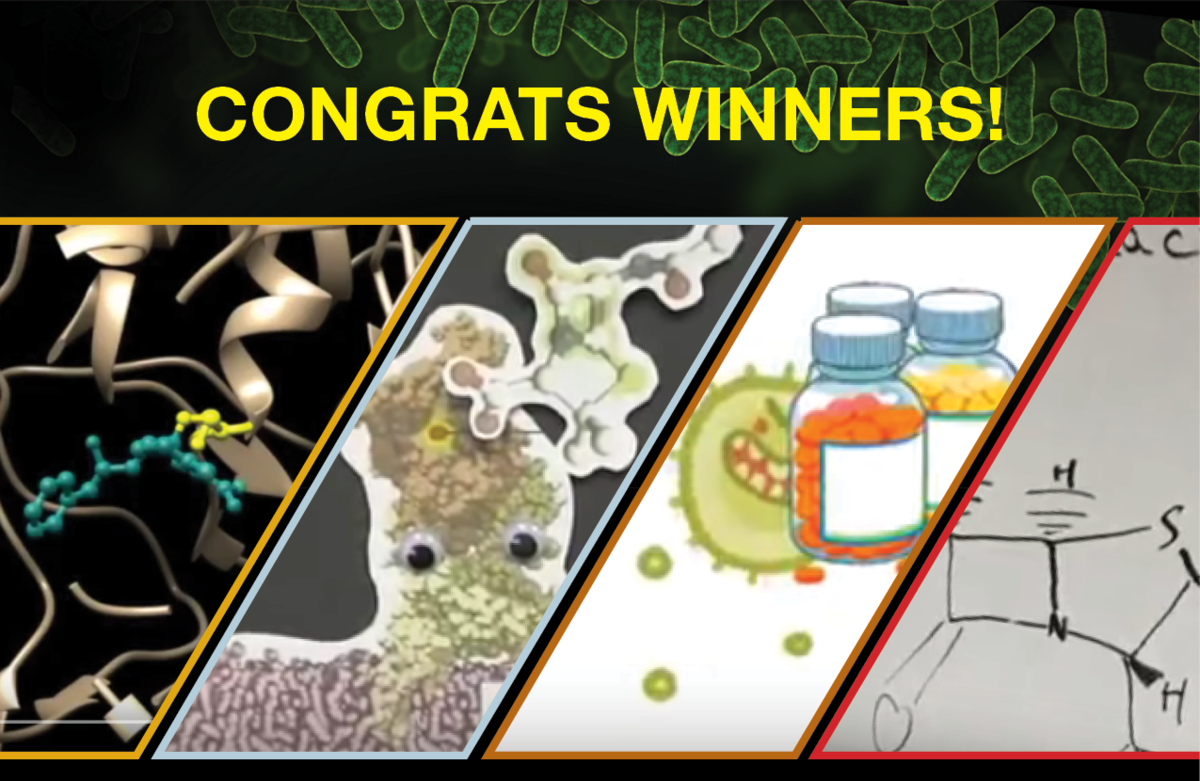 Watch the
2018 Winning Videos
The fifth edition of the Video Challenge for High School Students again demonstrates creativity in storytelling and science communication. This year's challenge focused on the mechanisms of bacterial resistance to beta-lactam antibiotics. All submitted entries can be viewed online.
Our panel of expert judges has scored the videos based on Quality of Storytelling (20%), Quality of Science Communication (30%), Quality of Public Health Message (10%), Originality and Creativity (20%), Quality of Production (10%), and Proper Accreditation (10%). The general public voted for the Viewer's Choice Award.
Congratulations to the 2018 Winning Videos:
First Place: Beta-Lactam Resistance: The Pandemic of Tomorrow by Chelsea Okocha, Serena Wang, and Angela Song of West Windsor-Plainsboro High School South in Princeton Junction, NJ (Team Advisor: Karel Marshall)
Second Place: Toby the Superbug: Origin Story By Chris Boodram, Michelle Li, and Leia Park of Stuyvesant High School, New York, NY (Team Advisor: Gilbert Papagayo)
Third Place: Resistance to Beta-lactam Antibiotics in Bacteria By Vanessa Lu, William Dang, Ethan Du, and Jason Le of Mira Mesa High School, San Diego, CA (Team Advisor: Lisa Yoneda)
Viewer's Choice: The Beta-lactam Antibiotic Crisis By Sohil Dharia and Michael Dicpinigaitis of Jericho High School, Jericho, NY (Team Advisor: Michael Giallorenzo)
Many thanks to the expert judges, students, teachers, parents, judges, and voters who made this exciting competition happen!