From Structural Biology to Science Policy
07/24
In the latest Newsletter, PDB depositor Leah Cairns @lscairns18 (Johns Hopkins University School of Medicine) describes her experiences From Structural Biology to Science Policy.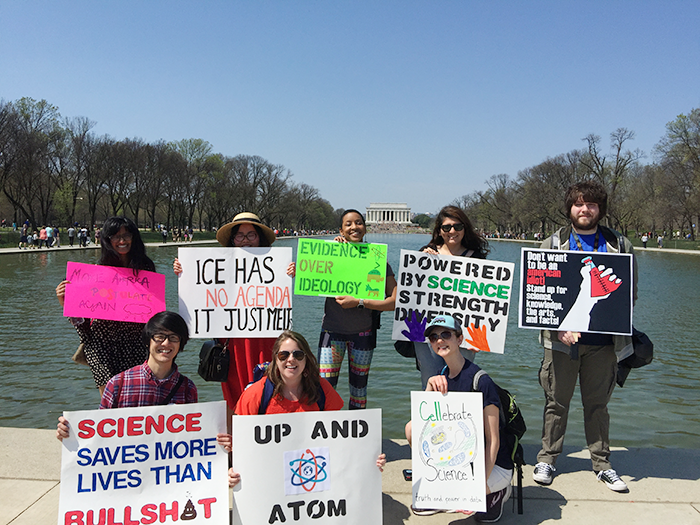 JHSPG at the 2017 March for Science.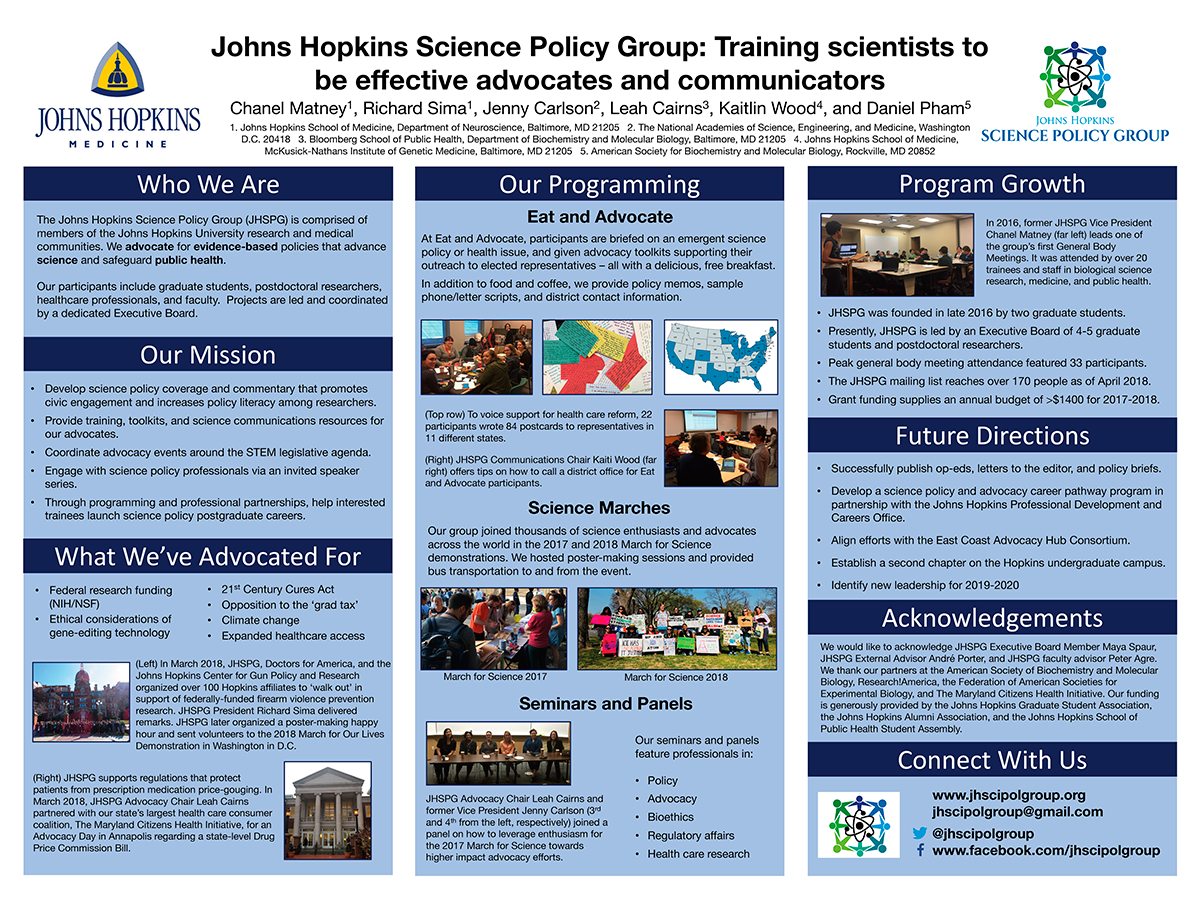 Poster presented by JHSPG member Chanel Matney at the 2018 ASBMB meeting.
Other articles in this issue look at summer meetings and events, OneDep improvements for data replacement, download and display of electron density maps, and more. Award-winning videos on antibiotic resistance from the RCSB PDB High School Challenge are highlighted. More at the Summer 2018 Newsletter.