Spring Newsletter Published
04/10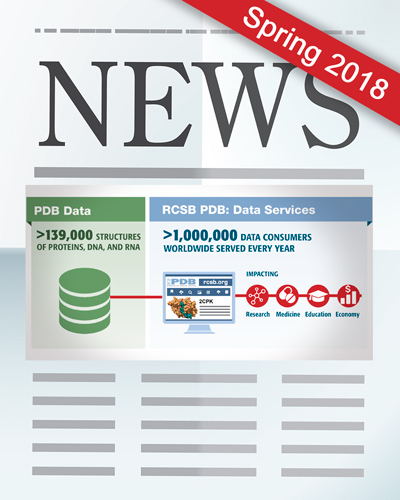 Sign up to receive electronic updates each quarter.
The Spring 2018 issue of the RCSB PDB Newsletter is now online.
This issue looks at the impact of the PDB archive as described in a new Protein Science publication, highlights new and updated Validation Reports, and announces new features available at RCSB.org. Information about the High School Video Challenge focused on antimicrobial resistance is also available.
The Education Corner features Creating sculptural models of proteins in a high-school engineering class by Keagan O'Mara, Bio-Med Science Academy STEM School.