wwPDB Biocuration Highlighted in New Publication
02/20
The journal Database has published an article describing Worldwide Protein Data Bank biocuration supporting open access to high-quality 3D structural biology data.
All data deposited to the PDB undergo critical review by wwPDB biocurators. Structural data submitted are examined for self-consistency, standardized using controlled vocabularies, cross-referenced with other biological data resources, and validated for scientific/technical accuracy.
Biocuration is integral to PDB data archiving, as it facilitates accurate, consistent, and comprehensive representation of biomolecular structure data, which in turn allows efficient and effective usage by research scientists, educators, students, and the curious public worldwide.
This paper describes the importance of biocuration for structural biology data deposited to the PDB, wwPDB biocuration processes, and the role of expert biocurators in sustaining a high-quality archive.
Worldwide Protein Data Bank biocuration supporting open access to high-quality 3D structural biology data
Jasmine Y. Young, John D. Westbrook, Zukang Feng, Ezra Peisach, Irina Persikova, Raul Sala, Sanchayita Sen, John M. Berrisford, G. Jawahar Swaminathan, Thomas J. Oldfield, Aleksandras Gutmanas, Reiko Igarashi, David R. Armstrong, Kumaran Baskaran, Li Chen, Minyu Chen, Alice R. Clark, Luigi Di Costanzo, Dimitris Dimitropoulos, Guanghua Gao, Sutapa Ghosh, Swanand Gore, Vladimir Guranovic, Pieter M. S. Hendrickx, Brian P. Hudson, Yasuyo Ikegawa, Yumiko Kengaku, Catherine L. Lawson, Yuhe Liang, Lora Mak, Abhik Mukhopadhyay, Buvaneswari Narayanan, Kayoko Nishiyama, Ardan Patwardhan, Gaurav Sahni, Eduardo Sanz-García, Junko Sato, Monica R. Sekharan, Chenghua Shao, Oliver S. Smart, Lihua Tan, Glen van Ginkel, Huanwang Yang, Marina A. Zhuravleva, John L. Markley, Haruki Nakamura, Genji Kurisu, Gerard J. Kleywegt, Sameer Velankar, Helen M. Berman, Stephen K. Burley
(2018) Database 2018: bay002 doi: 10.1093/database/bay002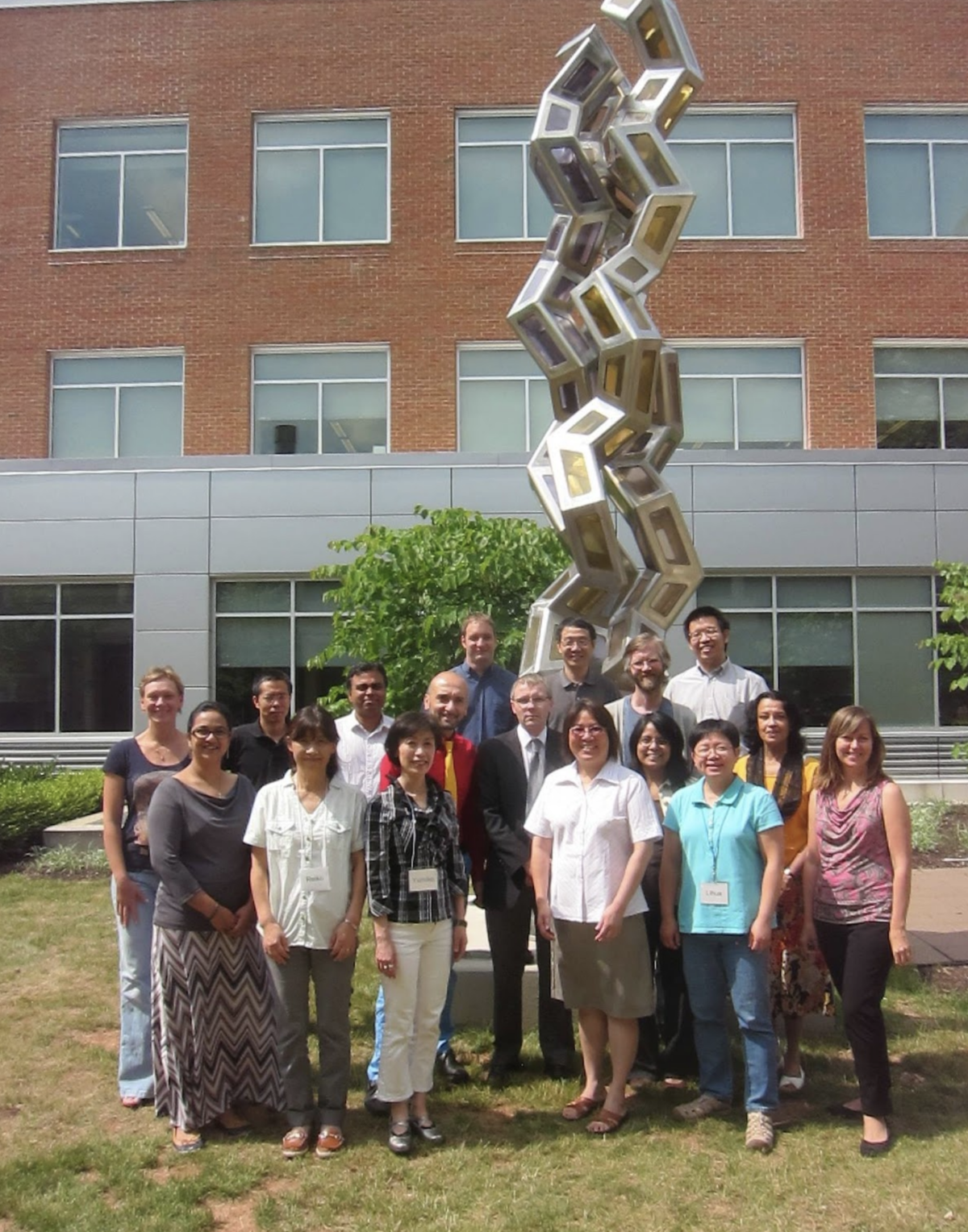 Biocurators at a 2014 wwPDB Summit